The Most Accurate Volume Metric Measurements at Your Fingertips.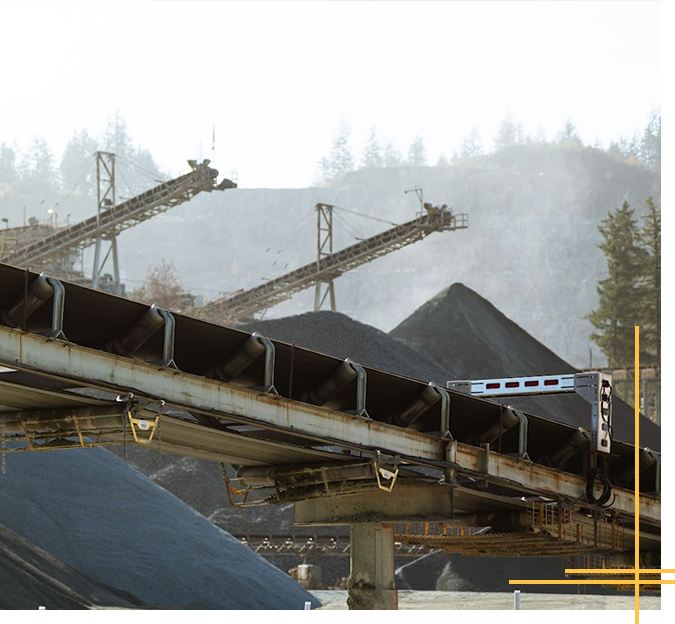 Our volume metric scanner offers the advanced features, tools and capabilities needed for successful operations management. The volume measurer scans and processes material with cutting-edge laser technology, providing you with thoroughly accurate measurements at the quickest variance levels. Your material is loaded onto a durable conveyor belt and profiled in detail. The laser sensor then monitors and assesses your material's feed rate. You can view the profile and rate individually or merge them for precise, insightful and sharply accurate data. The data you find will help you quantify your operations performance and make smarter, efficient day-to-day operations decisions.
The volume scanner can function in any weather condition, and it's incredibly resistant to weather elements such as wind, dust and fluctuating temperatures. Calibrate your scanner once and begin processing, analyzing and revealing critical data around your operations. Have the measurement results sent directly to your phone, email or storage device to view, edit and evaluate your data at the click of a button. We offer the premiere measurement solution for your project.
The volumetric scanner will bring positive and efficient changes to how you operate. The scanner processes your raw material and gives you complete control over your operation. After applying our cutting-edge solution, you'll be enabled to properly manage your materials, establish production goals and increase the profitability and productivity of your operations. Our solution mines key data from your production practices and locate pain points so you can form a plan to minimize or eliminate them. The supremely accurate measurements make it easier to use your data for improving your operations and growth. Know exactly how much material you process daily and enhance your operational performance with the simple, efficient and optimized volumetric scanner solution.