Boost Your Excavation Capabilities with Cutting-Edge Earth Moving Technology.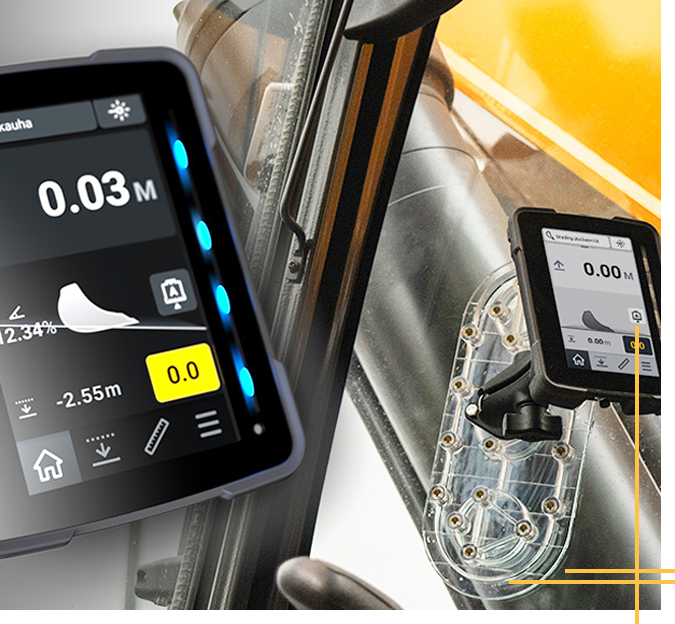 Construction demands change and innovation. As construction sites become more complicated and expensive under strict deadlines, new technology and solutions are necessary for construction managers and workers to stay on top. Automation makes construction sites safer and more efficient, assisting construction workers with quick and quality excavation that saves time, money and keeps workers safe. We provide construction sites with the cutting-edge XSite series, an optimized solution allowing you complete monitoring and control over your excavation project.
The Xsite series provides you the ability to see your excavation site in 2D and 3D, cutting the time and cost of surveying your site. You'll see every aspect of your excavation from bucket position, depth, height and beyond. The Xsite series makes the errors of manual surveying a thing of the past by boosting accuracy and increasing your speed.
The Xsite series allows you to develop, adjust and complete your excavation under any condition. Your equipment's enhanced precision will save your site fuel and labor costs. You and your team will complete optimal excavations with the Xsite series.
---
The Xsite series continuously displays and monitors your equipment's height, depth, slope and bucket position. View your equipment and site with accurate graphics and precise measurements to stay on top of your excavation.
---
An advanced LED laser indicator keeps track of your bucket's height in real-time. You'll keep track of your bucket and quickly make the adjustments needed to reach your targeted height.
---
Envision your entire excavation before, during and after work. The conveniently integrated 3D model capabilities allow you to develop precise models for dams, trenches and other jobsite elements to guide you through your project.
---
Professional dealers can help you remotely, configuring your device or system to fix any problems that arise during your project. Remote support allows further training and development as your system advances.
Challenging Tasks Simplified
Your excavation crew will work faster, safer and smarter with the help of state-of-the-art Xsite series technology. The in-depth and real-time data reporting and measurement takes the hassle out of surveying, allowing you to complete your project within a more streamlined timeline. The Xsite series eliminates guesswork from your project, providing you with precise models and complete excavation visibility. You can develop multiple excavation profiles and manage them all in one place. Monitor your equipment at the click of a button to adjust your bucket's tilt and height to save time, labor and energy. The Xsite series will boost your excavation productivity and ensure your job gets done with minimal issues. Xsite gives you total control of your excavation.