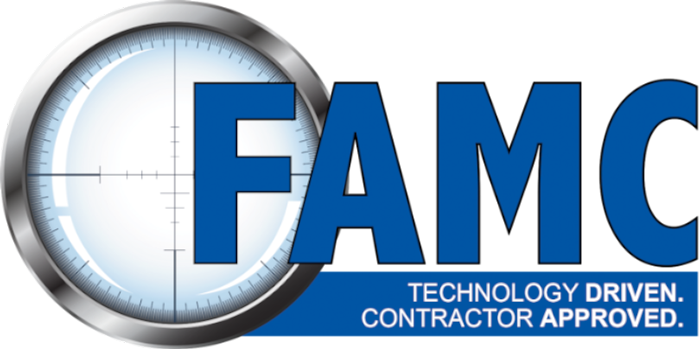 Get rid of string lines forever. Our stringless 3D concrete paving solution provides paving projects with precise accuracy and cuts down on labor. You control and monitor your paver's direction, grade and slope with the power and proficiency of cutting-edge 3D technology. Eliminating stringlines reduces the amount of work needed and time setting up, which plots your project on a shorter timeline and cuts your costs. The 3D concrete stingless solution allows you the most control. The result is smoother, flatter concrete installation completed faster and more efficiently. Your team will boost productivity, streamline your project's logistics and lower your material spending. Flexible 3D technology adapts to all your equipment regardless of make and model.
The best way to save time and money completing gutter projects. 3D curb and gutter technology monitor and install concrete with a 3D model, providing your team with an in-depth view of your project. Control and adjust the direction, slope and grade at any time for the most accurate results. You'll never need to use stringlines, pins or excess materials for leading your project again. Using a 3D model results in tighter, smoother curbs and gutters that look terrific on any roadway or pavement. Install your 3D milling on your equipment—regardless of year manufactured or model—and begin your project with a reduced timeline, costs and efficient logistics. You'll start and finish curbs and gutters with maximum efficiency.
Upgrade your asphalt with a 3D asphalt solution. State-of-the-art 3D asphalt technology allows you to monitor your position, elevation and heading with precise control. You can calculate your design model's position and grade, ensuring your asphalt is at the perfect thickness and consistency. The 3D asphalt paving system regulates your hydraulics by sending signals to the central controller. The signals alert your system of changing steer and elevation conditions, adjusting steer and elevation in real-time. The result is accurate paving and smoother asphalt for your project. The 3D asphalt paving solution can handle any paving job, including heavy-duty or complex projects. Complete airport paves, multi-level or long run paves with shorter timelines, simpler logistics and reduced costs.
Precise pavement milling where you need it. 3D milling makes removing broken, cracked and severe surface damage convenient by directly targeting the removal areas through advanced technology. Select the targeted removal area and begin milling without affecting other pavement sections. You control the milling depth and slope through a centralized control system, allowing you to make needed adjustments at a moment's notice. Remove large or small paving layers faster and more efficiently than traditional milling technology. 3D milling eliminates string lines and wires while making your removal significantly more efficient. The 3D technology regulates usage and reduces surveying costs so you can complete a quality project with less work and expense. Adapt the 3D solution to your current equipment regardless of its age or model.